---
thx bild.de
DOWNLOAD FHM Photoshoot
fhm-online(babel translation to english)
Pussycat Dolls in FHM (Germany) pics added to the
Gallery
There is an article as well where I found the pics but it is in German so I have put the website thru Babel Fish online Translator so it might not totally make sense but as I don't understand German was the only way I could read it.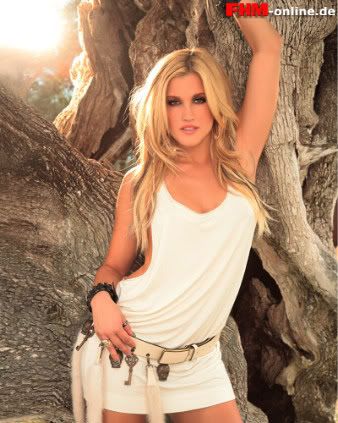 Article : (remember it has been put through babel fish translator to translate from German to English)
Before the Pussycat Dolls goes on route, the girls visited still fast FHM
It lasts no longer for a long time. Then you can see the Pussycat Dolls live and convince you of the fact that they look really in such a way sexy as in these pictures: On 10 February they play in Frankfurt, to 14. in Munich, to 18. in Duesseldorf and to 19. in Berlin. If you go actually only because of the music, you can in-sing yourself before with the current album Doll Domination, from which also the new single Watcha Think About That originates. For us are it shown five not only on the pictures, but also in the interview from their chocolate side.
With what become you weakly?
Melody: Chocolate, lateat night.
Ashley: Skittles, which are like Smarties. I cannot resist there simply.
Melody: Recently I clean-pressed myself in the morning at five o'clock a Kitkat. But I had my eyes thereby only half openly.
Nicole, your weakness is clear: Lewis Hamilton. How do you deal with the Presserummel?
Nicole: That is difficult. I try to concentrate me on the music. I would not like that our private life in the public takes place. It is already heavily enough to lead a relationship. Die Presse writes the whole time of things, which are not true. Therefore we hide ourselves. In order to be completely honest, I have really no notion, which makes Lewis exact, but I am glad that he is not in music industry. For the moment we are very happy together and give ourselves trouble that it folds despite our moved life.
What are you in relations with the others, are?
Jessica: I lead four relations with these ladies!
Kimberly: A relationship to have is difficult, if one is the whole time on the way. We work simply so much. And sometimes one cannot be safe, what exactly the people of one to want.
Is it difficult to meet the correct one if one has so many fans?
Melody: No, I believe, the boys am rather intimidated of us. But perhaps is also only my own experience.
Who of you is the Motivator?
Melody: Nicole motivates me, if it in the Fitnessstudio for hours on the home coach wheel ELT.
Nicole, how it is for you to co-operate after your solo album again with the Pussycat Dolls?
Nicole: If I with the Pussycat Dolls together am, I am another person. But by my solo work I could contribute new styles to the new album. I enjoy it being with the girls on the way. We must there rausgehen for our fans and a great Live show to deliver. My solo career and the Dolls are simply two different things, but I believe, in my life am definitely place for both.
Where see to her you in ten years?
Jessica: I believe, after which Dolls I would become gladly a film star. And I want to have a white wedding, children and a family.
Ashley: I want to make nearly the same. I want to play in romantic comedies, bring people to the laughter and enjoy the life. In addition I want to marry and have children.
Kimberly: I would like to write gladly. Letter is one of my largest passions. I work to write a book since I am 17. I would like to encourage also different write, her by my own experiences to encourage not to lose itself.
Melody: I would like to become actress. I need each possible valve, in order to unfold my creativity. The largest dream in my life is it to fall in love me and a beautiful to carry small ring at the finger. My father always pushes me to find the correct ones. He says: "Find whom and marry! "
He says that?
Melody: Yes, he always asks me: "As old you want to be, if you get a child? "I answer: "Well, so 33 or 34. "It whines then: "That is too old, so for a long time can I not wait! "